It's official. All over the media.
http://nkleadershipwatch.wordpress.com/2011/12/19/kim-jong-il-has-passed-away
http://www.nkeconwatch.com/2011/12/18/kim-jong-il-is-dead
http://nknews.org/2011/12/kim-jong-il-dead
http://www.northkoreatech.org/2011/12/19/kim-kong-ils-death-how-dprk-websites-broke-the-news
http://www.dailynk.com/korean/read.php?cataId=nk00100&num=93388
http://www.dailynk.com/korean/read.php?cataId=nk00100&num=93390
http://www.dailynk.com/korean/read.php?cataId=nk00100&num=93412
…
According to the media report, Kim Jong Il died of "physical fatigue" on the morning of 17 December 2011 (Saturday) during a train ride. KCNA reported that an autopsy was conducted on Sunday, 18 December.
A state funeral for KJI will be held on 28 December (Wednesday)…
He was hit with acute myocardial infarction. NK Econ Watch has a graph of KJI appearances for 2011: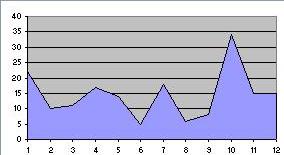 North Korean markets will be closed. Including the new, large-scale supermarket he just inspected (This is more equivalent to a Super Wal-Mart in the US, in terms of variety of goods offered).
I list of those who will be attending the funeral:
http://www.dailynk.com/korean/read.php?cataId=nk00100&num=93407
And just like the Dear Leader goes down, does does the won:
http://nknews.org/2011/12/won-falls-sharply-on-kim's-death
The South Korean President has assembled his cabinet for an emergency meeting, and is taking precautionary measures. The ROK military is on high alert. The 902 South Koreans stuck in Kaesong… Well, considering all of North Korea is on a lockdown…
http://www.dailynk.com/korean/read.php?cataId=nk00900&num=93404
---
UPDATE December 19, 2011 (US Pacific Coast)
Lee, Chun-hui, came out of
retirement
to announce KJI's Death.
Unification Ministry: "Aside from Kaesong, all travel to North Korea will remain shut"
This is nothing new. However, the update, is that there were 13 South Koreans are doing repairs and maintenance in Kaesong [as of December 19, Korea Time], and will return to the South the next day.

As of 5pm today there are a total of 717 South Korean people in North Korea; 707 in Kaesong and 10 in Pyongyang. The North Korean workers at Kaesong went home early today at 3PM in line with a North Korean request. They will resume work on the 20th.
Right now, there's a guard standing 4m apart from the other one, all over pyongyang
Possibly as a parting shot, a missile was also fired the morning of the 19th, out into the "East Sea" (that body of water between Korea and Japan):
http://www.dailynk.com/korean/read.php?cataId=nk00100&num=93435
http://www.nti.org/gsn/article/north-korea-conducts-missile-trial
There's controversy as far as the size of KJI's funeral:
http://www.dailynk.com/korean/read.php?cataId=nk00100&num=93424
When Kim, Il-Song died, there were 273 people in attendance. When Oh, Jin-woo, former Minister of the People's Armed Forces, passed away, there were 240 people in attendance. This was originally believed to be because of Oh, Jin-woo's lower status in comparison to the Great Leader. However, KJI's funeral will only have 232 people. On top of that, Kim, Jong-Eun, not being the eldest son, what will his role be during the funeral? And what of the eldest son himself, Kim, Jong-Nam?
Kim, Jong-Nam usually spends most of his time between China and Macau, and rarely goes back to North Korea. Now that North Korea's borders are secured, did Kim, Jong-Nam make it back to Pyongyang for the funeral?
[Images of DPRK's Embassy in China, with flag at half-mast: http://www.dailynk.com/korean/read.php?cataId=nk03100&num=93426]
Regardless, here's Kim, Jong-Eun's eulogy of Kim, Jong-Il (translated into Chinese):
http://dprk.blog.hexun.com/71494452_d.html

Images of mourners in these links:
http://www.dailynk.com/korean/read.php?cataId=nk03100&num=93433
http://www.dailynk.com/korean/read.php?cataId=nk03100&num=93441
Images of old people against sending condolences over KJI's death:
http://www.dailynk.com/korean/read.php?cataId=nk00100&num=93449
Images of reports and websites on KJI's death:
http://www.northkoreatech.org/2011/12/19/kim-jong-ils-death-headlines-from-across-the-web
North Korea Leader Kim Jong-il Dies, His Life in 59 Photos
Kim Jong-il Dead, Chinese Netizen Reactions
Other news and reports of KJI's death:
Voice of Korea announces death of Kim Jong Il
Kim Jong Il's death – Rodong Sinmun
KJI's Death isn't a Normal One For Most Dictators Despite having recovered from his previous issues, it still wasn't enough.
http://www.dailynk.com/korean/read.php?cataId=nk00100&num=93415
http://nknews.org/2011/12/monitoring-tv-media-after-kim-jong-il's-death-by-choson-exchange
http://nknews.org/2011/12/latest-updates-from-north-korea-media-on-death-of-kim-jong-il
Russia, China send condolence messages to N. Korea over leader's death
Year-by-year tracking of KJI's advancements in life:
http://www.dailynk.com/korean/read.php?cataId=nk00100&num=93391